4 Things to do if covid-19 affected your wedding plans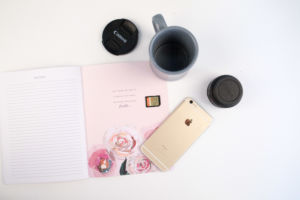 Everyone was taken off guard by the COVID-19 pandemic. Graduations were postponed or held virtually, birthday parties have been canceled, and weddings have been postponed. Whether you're just starting to plan your big day or you're looking to reschedule your event, you might be wondering how to plan a wedding during this pandemic. Even though you may not be able to go through with your original vision, you can still have the day of your dreams with a little extra planning. Here are four ways to go about planning your wedding during the COVID-19 pandemic.
1. Stay in communication
Be sure to stay in communication with your event planner and even your guests if you've already sent invites. Things are changing rapidly during this strange time, so being overly communicative is better than not updating anyone as things progress. If you've had to reschedule your wedding, be sure to update everyone on new guidelines and requirements for attendance. If you're just starting to plan, communicate with your wedding venue so you know what is expected of everyone and what your big day will look like.
2. Know the Restrictions
Understand the local government's mandates wherever your wedding will take place. It's likely that if you're getting married this year, or even into next, your guests will be asked to wear masks and maintain some sort of social distancing depending on the number of people who attend. Consider the restrictions in your planning – would it be better to have an outdoor event or have it inside and limit your guest list? Make sure that you can work within the recommended guidelines to keep everyone safe while celebrating your nuptials.
3. Go Virtual… For Now
Celebrating with those you love is one of the most important parts of your wedding day. If you're wondering how to plan a wedding without getting everyone together right away, consider hosting a virtual celebration. That doesn't mean switch your entire wedding to a virtual event, but it simply gives you another reason to celebrate your love! Pick a date, perhaps one you originally wanted to have your wedding on, and invite friends and family to have a drink and a dance with you and your beloved on a virtual platform. Then, when the fog of this pandemic lifts, you can celebrate with everyone in real life on your actual wedding day.
4. Bonus: Curbside Tasting
One of the best parts of planning your wedding is the menu tasting but right now, that may not look like it used to. However, that doesn't mean you have to miss out! Check with your venue to see if they'll do curbside pick up for your proposed menu. At PineCrest Country Club, we've set up that option so our brides and grooms can enjoy the delicious catering we offer without having to risk any exposure. This will allow you to continue your wedding planning during the pandemic.
Figuring out how to plan a wedding can be stressful under normal circumstances, so give yourself some grace. Your venue and your friends and family are there to help you and support you along the way! Starting June 5, 2020 PineCrest are can host private and outdoor parties up to 25 guests. Contact us to schedule a private tour of PineCrest's wedding and special events venue in Lansdale, PA. We are here to help you plan and execute the perfect wedding and memorable special events! Call 215-855-4113!