Wedding Cake Alternatives For Individual Servings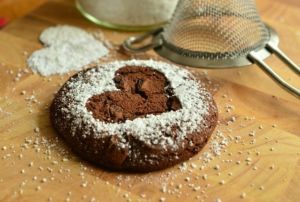 Holding a celebration during the COVID-19 pandemic means that you now need to put a greater focus on single-serve food items. The traditional communal wedding cake may be a thing of the past, or at least temporarily on hold. But what other wedding cake alternatives could you serve your guests? Here are a few delicious options to consider when you're trying to navigate planning your pandemic-era wedding.
1. Cupcakes
Everyone loves a good cupcake and this option allows you to let everyone have an individual taste of your wedding cake! You can still get a small wedding cake to commemorate your special day and to share with your spouse, while getting matching cupcakes to serve to guests! This way, people don't have to touch serving utensils that another may have touched or risk the possibility of cross-contamination. The cupcakes can be made in the same flavor as your wedding cake so that your overall theme isn't disrupted.
2. Cake Pops
Another fun option as a wedding cake alternative would be to serve cake pops! These self-contained, single-serve desserts allow people to simply pick whichever one they'd like and eat cake right off a stick. They can be tailored to fit your theme and even mimick the flavors you have in your own personal wedding cake. They can be fun or classy and are a perfect option for those looking for something that doesn't risk the health of those at your celebration.
3. Personalized Cookies
Cookies are traditionally served on a tray in a communal atmosphere. But, during a pandemic, you want to limit the interaction of your guests when it comes to food. So, personalized cookies wrapped in cellophane bags are a wonderful alternative to the traditional wedding cake. You can have your baker add your initials and wedding date so these delicious treats can act as dessert as well as a cute take-home gift for your guests.
4. Candy Bags
If you've got a sweet tooth, put together individual candy bags for your guests to enjoy! You and your spouse can select your favorite candies and mix them together in bags for your guests to have at the wedding or take home and snack on later. Add a cute tag commemorating the event as well!
There are lots of options when it comes to wedding cake alternatives. Everyone's desire for something sweet can be satiated without putting their health at risk during your pandemic wedding. If you're still looking for a spot to host your wedding, contact PineCrest Country Club today and let us help you to set up your ceremony and reception to create a magical and memorable special day.