The Best Lansdale Wedding Venue Deserves the Best Favors
Posted on April 25, 2016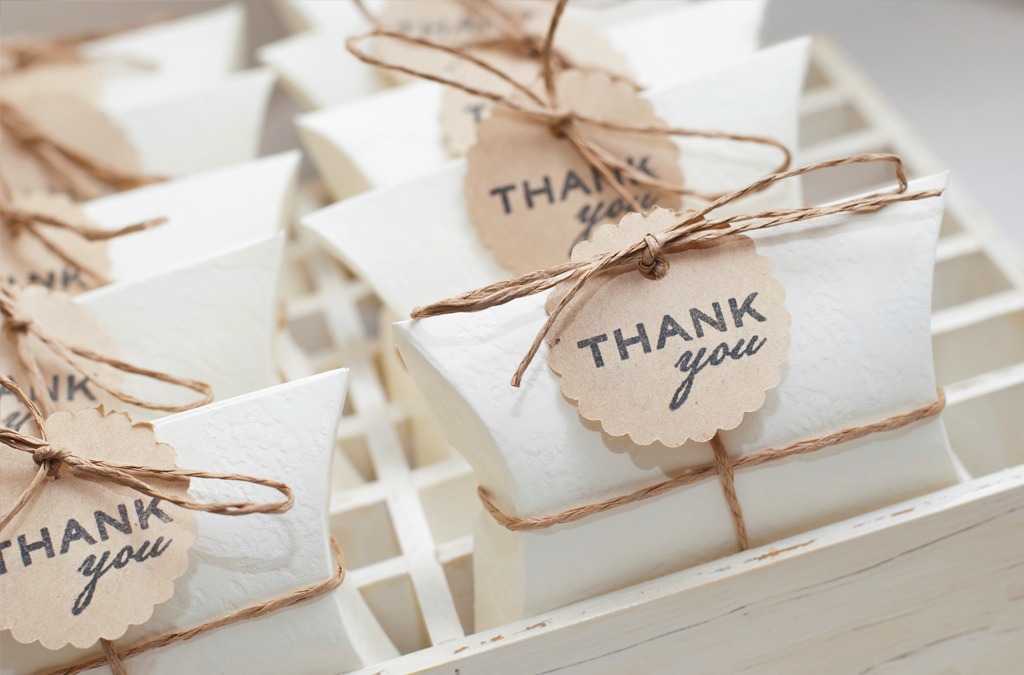 Giving away party favors at your wedding is a fun tradition but can be frustrating if you're not sure what to give. Many people go with traditional Jordan almonds wrapped in tulle or bubbles; however, if you want your wedding to stand out and your gift to be one that your guests keep to commemorate the day, then you're going to want to get creative.
As a top wedding venue in Lansdale, PA, we have a few ideas for creative party favors:
First, think about your theme, and what the symbols of that theme could be. Then, consider what could be useful, or a cute decoration in your guest's home. Conversation starters are always a good idea, though useful items are more likely to be kept, especially if you have some minimalists on your guest list. Here are some fun ideas to get you started!
A CANDLE WITH MATCHES
A small candle with matches is very useful, and every time they light the candle or simply need a match, your guests will think of your beautiful wedding day. You can integrate them into your wedding theme with sayings such as, "Help us light a fire," or, "Our flame will burn forever."
SILVER BELLS
Bells have always been a wedding symbol and could easily be added to any theme. Small silver bells could mark each person's place at the tables by holding up the place cards, and the bells could be engraved with the wedding date. Any guest would love to have such a pretty party favor in their curio cabinet at home!
NOTEBOOKS
If you and your fiancé are artistic, like books, or writing, then this might be the party favor for you! Small notebooks with your names and wedding date on the front would be useful for your guests so they could write down memories of the day, or simply to have available whenever they need to take a note. Plus, each time they use it they will see the reminder of your beautiful day!
WINE GLASSES
Have you considered wine glasses, whiskey glasses, or shot glasses with your names and wedding date engraved on them? This is a party favor that once again will fit with any theme, and your guests will always have a use for and will never throw away!
GOLF BALLS
If you have your wedding at PineCrest Country club, and you and your fiancé share a love of golf, have custom golf balls made for your guests! Consider inscribing, "The wedding was a hit!" or, "I had a ball at the wedding!" with your names and the date on the ball. This will be a fun gift that your guests will enjoy and maybe even use on our course!
Whatever party favor you choose, our event planners at Pinecrest, a top Lansdale wedding venue, can help you set up your lovely day and party favors so you and your guests will think fondly of your special day for years to come.