What are the Benefits of a Sunday Wedding Reception?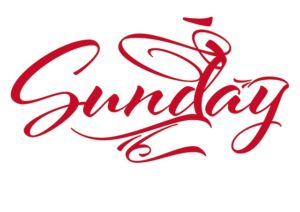 When you think of a wedding, you probably immediately imagine a Saturday afternoon ceremony with a reception that takes you well into the night, right? Get an invite any other day of the week and you might find yourself scratching your head. But think about it: There are some real benefits to opting for using the day of rest as a day-of-the-rest-of-your-lives Sunday wedding reception.
1. You'll save a lot of money
Saturdays are in high demand. So venues can charge top dollar. Opt for the less traditional day and you'll see the savings add up instantly. Most vendors offer discounts that, depending on the size of your wedding, could amount to thousands of dollars.
2. Avoid delays
The thing about Saturday ceremonies is: Since more couples are looking to tie the knot that day, venues are more likely to be booked. Because of the high demand, you may have to push back the time you actually get to exchange vows by weeks, months, or even a year, if you're set on a specific season.
3. Keep it casual
Of course, it's your day, so the dress code is entirely up to you. But generally speaking, it makes sense to have a more informal Sunday afternoon wedding, since they're generally much earlier in the day. (And most guests will probably thank you for this.)
4. Turn it into a weekend affair
Just because the ceremony is on a Sunday, doesn't mean you can't have an entire weekend of fun. Especially for guests coming from out of town, let Saturday be a pre-wedding celebration … just make sure not to have too much fun.
5. Brunch it up
Host a reception people will remember. Instead of the normal sit-down dinner options, the post-ceremony meal can be a selection of everyone's brunch favorites. You could even do it buffet-style to give more options. (This will also likely save you money over the traditional steak, fish, or chicken plates for an evening reception.)
6. Out-of-towners will love you
We're not suggesting they'd love you any less if you married on a Saturday. But for those within driving distance, a Sunday wedding means they could drive into town Saturday — rather than take time off from work Friday — and be home Sunday evening, avoiding the need to take time off from work.
Sunday wedding receptions may not be the go-to, but they are increasingly becoming more popular as people look into celebrating their love while being mindful of their purse strings. At the end of the day, it's not the day of the week that matters, but the people with you on your big day.
Contact PineCrest's special events coordinator online or call us at 215-855-4113 to schedule a tour and check availability for your wedding!