What Is Silent Disco And Is It Right For Your Party?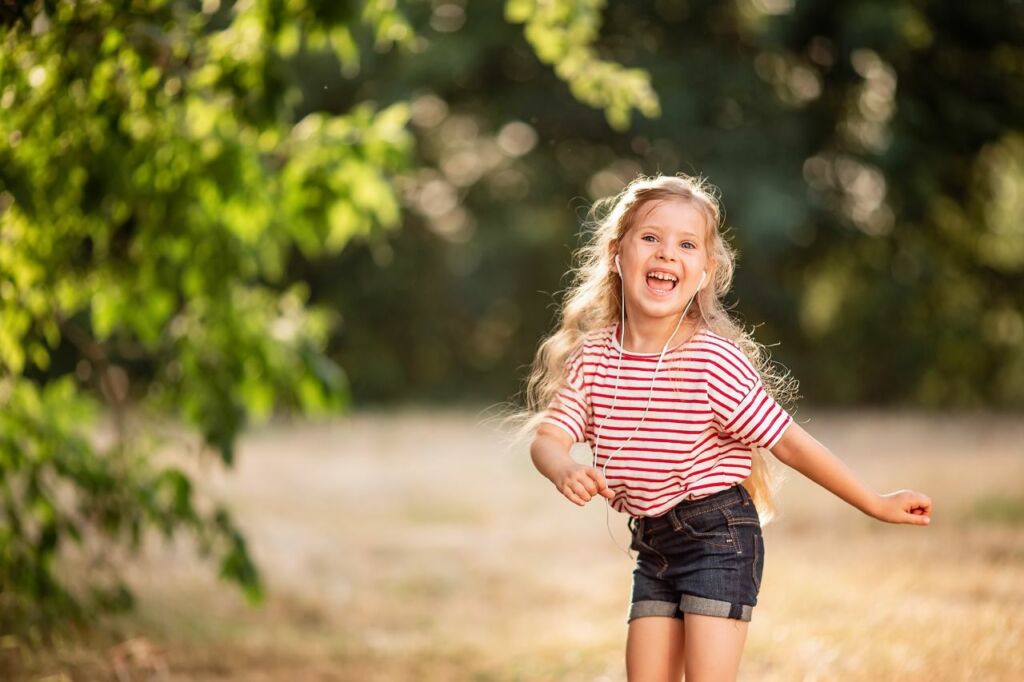 It's your party and you'll play what you want to! 
Unfortunately, some guests find it hard to have fun if they can't comfortably hear and speak to other guests due to higher than normal volumes. In some cases, your favorite music may be your guests' cup of tea – especially those age groups with the most discerning taste in music: children, teens and seniors.
When the music's too loud and/or not appealing to most of your guests, it can really veto the vibe. 
But it doesn't have to be that way. 
A silent disco may be the way to go!
Below, will explain what this new party trend is all about, help you determine if this trend is right for your event, tell you what you'll need to throw a silent disco and let you know about a great place to host your party!
Ready? Then let's disco! 
What is a Silent Disco?
If you wanted to play music at your party, the traditional choices were hire a band or D.J. In recent years, folks became their own D.J.s and made their own mix tapes. In all of those scenarios, amplification and speaker systems were required to fill the room with music. 
As we mentioned above, these music options have a few downsides, namely loud volumes and conflicting music preferences. Fortunately, a silent disco can solve these issues. 
If you're unfamiliar with the concept of a silent disco, it's pretty straightforward: Instead of playing loud music through amplifiers and speakers, a silent disco allows your guests to listen and enjoy music via wireless headphones. 
Each pair of headphones allows the guest to choose from three different types of music to cater to their specific preferences. Plus, the guest can adjust the volume to a level they're more comfortable with. 
Is a Silent Disco Appropriate for My Event? 
If you're concerned about pleasing your guests and keeping volume levels down, then a silent disco may be the solution you need. 
If you've noticed guests having trouble talking to each other at past parties and events, then this option alleviates that problem. The wireless headphones make the actual ambience of the event much more quiet. And if the guests decide to enjoy some music, they can adjust the volume to their preferred level 
When you're concerned about playing music that might not be enjoyable across all age groups, then a silent disco allows you to add more variety. Now, boomers can enjoy the sounds of the 60s and 70s, the wedding party can dance the night away to the latest hits, and kids can enjoy songs that are appropriate for them. 
However, the site of a dance floor full of guests dancing while surrounded by silence may seem odd to you and some of your guests. If that image is causing you to have second thoughts, then it may be best to stick to a more traditional option. You can always mix up your party playlist and monitor the volume levels to ensure that all guests are comfortable.  
What Equipment Do I Need Silent Disco?
Does a silent disco appeal to you? If so, you may be wondering what you'll need to make it possible. The answer is less complicated than you may think. 
To make a silent disco a part of your party, you just need the following equipment: 
Enough wireless headphones to accommodate the number of guests

Three wireless transmitters

Power cables, audio cables and extension cords

Three different sources to play the three types of music (sources include, phones, laptops, tablets, or D.J. equipment)
Once the music sources are connected to a transmitter, the headphones (receivers) will pick up the signal on the respective audio channel. Let your guests know which channel contains the particular style of music. Then they can select their preferred channel, adjust their volume and have a good time! 
Where Can I Host a Silent Disco? 
So you've decided to make a silent disco a part of your special event. What type of venue can accommodate such an arrangement? That's simple – PineCrest Country Club!
Our available indoor and outdoor rental spaces can accommodate weddings, birthday parties, anniversaries, reunions, award ceremonies, kids parties, fundraisers or any big, small or midsize gathering – with or without a silent disco! 
To schedule a tour or speak with our team of professional event planners, contact us today!