Why Should You Attend a Bridal Show?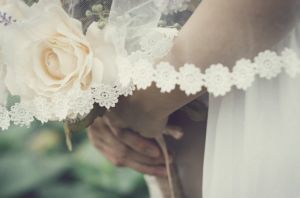 Planning for a wedding can be an extremely stressful time in any couple's life, so finding ways to maximize resources while lessening the burden that comes with the potentially endless amount of research needed can be, to say the least, welcoming. From deciding what dress you want to choosing a wedding reception venue, one of the best ways to help narrow down some of your biggest decisions is by attending a bridal show.
1. Learn the latest trends
Unless you're the type that has had an evolving idea of what you want your wedding to look like since you were a child, you may not be familiar with the latest in wedding trends. A bridal show can help you learn what is in (and what is out) so you can take those trends and make them your own. (Or, conversely, you may decide you want to avoid them altogether.) Either way, seeing what everyone else is doing is the best way to spark inspiration.
2. Get expert advice
Don't know what you should set for a budget? Or if there is a target number of people that should sit at each table? Should you do a cocktail reception? What are the thoughts about a dry wedding versus open bar versus cash bar? Are wedding swag bags necessary? There are a million questions that are probably already swirling through your head, plus a million more you won't think to ask … until you're getting down to the wire. At any bridal show, you'll find plenty of experts that can help guide you.
3. Spend less cash
Bridal shows are almost always chockfull of exclusive deals that you will never be able to find again outside of the show. If you're ready to start planning and booking, now is the time to do it. And don't be afraid to ask! Even if an exhibitor isn't expressly advertising any deals at their booth, there's a good chance they have something and are just waiting for people to ask. (Or, you may find that they'll be willing to cut you a deal because they'd rather book something for less than lose a sale altogether.)
4. Find the perfect venue
Okay, so the dress is always the showstopper for any wedding. Or at least it should be. But at a very close second is the venue. You want your special day to take place in a memorable spot. Bridal shows will introduce you to all the best local spots, like PineCrest Country Club. We have the perfect setup to make your dream wedding happen. Whether you want an intimate outdoor ceremony or a lavish ordeal in a luxurious reception hall, we have you covered. We can help take care of as much or as little as you want, and we have an expert team that can plan any style of wedding, to ensure your day is special and stress-free. Contact our special events coordinator online or call us at 215-855-4113.
We hope you'll consider us when choosing a wedding reception venue, but don't forget to take advantage of all the benefits of attending an official bridal show. Here's to your special day!