You're engaged! Now what?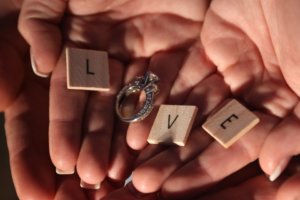 You said, "Yes!" Now, it's time to plan. Being engaged is a wonderful time of anticipation and long-awaited dreams fulfilled. To keep the time before your big day focused on your love and out of sight of unnecessary stress simply follow these simple steps. Before you know it you, your dress will be swirling around during your first dance on the floor of your wedding venue near Philadelphia.
First things first – budget 
Maybe not the most romantic aspect of your engagement, but you and your future spouse need to sit down and have a serious conversation about money. How much will you be able to spend on your big day? Will other people be contributing to the wedding or will you two be footing the bill on your own? The decision you make here will drive the rest of the decisions to follow.
Next, find the perfect spot!
Wedding venues get snatched up quicker than you can say, "I do." So, get on the ball with reserving your perfect wedding venue near Philadelphia before someone else does. Locations like PineCrest Country Club are really an excellent choice as they have accommodations for weddings big and small. Additionally, it's a one-stop shop for the bride and groom who will not have to hire a separate caterer or cake baker. Endless vendors are unnecessary when you choose PineCrest as your wedding venue near Philadelphia.
What's your theme?
Are you more classic or more modern? More simple or more elaborate? Playful or fancy? Figuring out who you are as a couple and how the wedding should reflect your identity is the next piece to your wedding planning puzzle. Your theme will help you decide colors, flowers, lighting, ice sculptures or other personalized decorations you might want to use at your reserved wedding venue near Philadelphia. Keep in mind, indoor or outdoor affairs will impact how your theme comes from vision to reality.
Guest list showdown. 
Now it's time to write the guest list. Start with those family and friends closest to you and then expand your list out to more distant relatives and social circles like co-workers. Most importantly, keep in mind how many people your wedding venue near Philadelphia can handle. You would hate to invite too many people and have an uncomfortable problem on your hands when your wedding day arrives.
Follow these simple steps as you start the planning process and you will be able to enjoy this wonderfully exciting time of engagement as a couple.
Contact PineCrest Country Club and speak to our special events coordinator about all our wedding venue has to offer.