Quick and Easy Fall Birthday Party Ideas
Are you ready to celebrate a special birthday in the crisp, colorful embrace of autumn?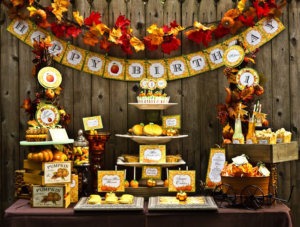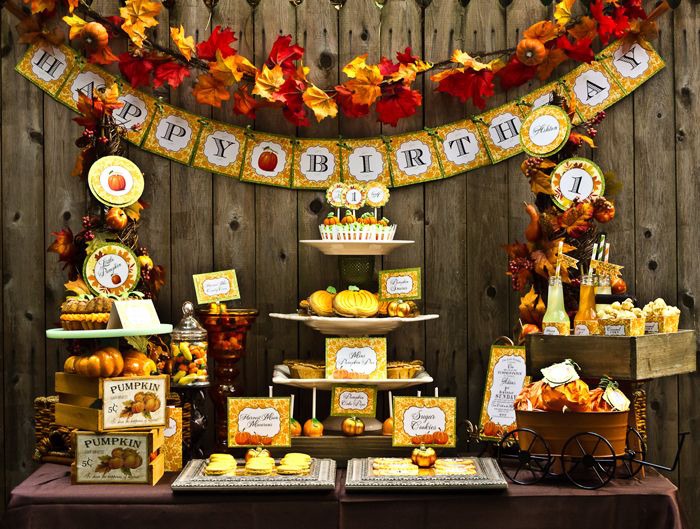 At PineCrest Country Club, we understand the importance of creating memorable moments. That's why we're here to help you plan the perfect fall birthday party.
With the leaves turning vibrant shades and a gentle chill in the air, fall offers a unique backdrop for this special event.
Below, we'll walk you through some quick and easy fall birthday party ideas that will make your celebration unforgettable.
Let's dive right into the fun like it's a great big pile of leaves!
A Rustic Harvest Gathering
Transform your event space into a rustic wonderland by using bales of hay, plaid tablecloths, and mason jar centerpieces. Add some pumpkins, gourds and corn stalks for that perfect fall touch.
Hearty comfort food like chili, cornbread and apple pie the perfect bill of fare for this time of year. For drinks, a warm apple cider bar with various toppings and a selection of craft beers is sure to keep everyone cozy when the weather gets chilly. 
To get your guests active and engaged, organize a pumpkin decorating station. If you're holding your party in an outdoor space, host a cornhole tournament and award prizes to the best teams.
Oktoberfest Extravaganza
Bring a touch of Bavaria to your fall birthday party with an Oktoberfest theme. Start with the decor. Think long wooden tables, blue and white checkered tablecloths, and plenty of beer steins.
Treat your guests to traditional German fare like bratwurst, sauerkraut and soft pretzels (which is also appropriate fare for the Philly area). Offer a variety of German beers and non-alcoholic options like sparkling apple cider.
Keep the good times going with fun games like a beer stein holding competition or something super silly and unique like a yodeling contest. You can also hire a live polka band to keep the party going with lively music.
Enchanted Forest Soiree
Want something with a little more whimsy? Then go for an enchanted forest-themed fall birthday party! 
Create a magical atmosphere with twinkling fairy lights, lanterns and faux tree trunks. Use rich, earthy tones for your decor to mimic the feel of a forest.
When it comes time to plan your menu, go with an elegant spread that features a charcuterie board, mini quiches and gourmet salads. Serve apple cider champagne cocktails and herbal teas to add a splash of sophistication to your soiree. 
When it comes to party activities, you can arrange a scavenger hunt in your wooded event space by hiding small treasures for guests to find. You can also set up a photo booth with mystical props for memorable snapshots that guests can use as keepsakes. 
Masquerade Ball
For a more elegant fall birthday party, consider throwing a classic masquerade ball.
Decorate your event space with deep, jewel-toned colors and elegant drapery. Encourage your guests to dress up and present them with ornate masks upon their arrival.
A grand celebration deserves a menu that's equally impressive. Opt for a gourmet buffet featuring dishes like filet mignon, lobster bisque and chocolate fondue. Offer a selection of fine wines and champagne.
A dance floor with a live band or DJ will keep the evening enchanting and memorable for all! 
Make Your Fall Birthday Party One to Remember!
Fall offers a fantastic backdrop for birthday celebrations. With these quick and easy fall birthday party ideas, you can create an event that will be the talk of the season. 
At PineCrest Country Club, we're committed to helping you turn your vision into reality. 
Contact us today to explore our rental event spaces and start planning the fall birthday party of your dreams.