3 Ways to have Spiritual But Not Religious Wedding Ceremony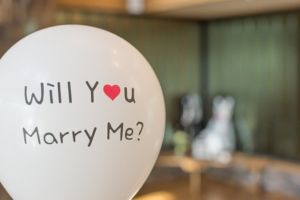 Planning a spiritual but not religious wedding ceremony has become one of the more popular options in the bridal world. Oftentimes a spiritual but not religious ceremony comes from a partnership that differs in religious beliefs. Either one partner is of a certain faith and the other of a different one or one partner is religious and the other isn't. Coming together and creating the perfect type of ceremony that you'll both enjoy is one of the first steps in a successful marriage! Just because a wedding ceremony isn't held in a religious venue or it doesn't follow typical religious scripture and readings doesn't mean it can't speak to the spirit. Here are some spiritual ideas for your non-religious ceremony.
1. Food and Drink
The simple act of sharing food and drink with those you love is a spiritual event. Food brings people together and is frequently used during celebratory times. Food and drink are ingrained in cultures around the world. One way to show tribute to each other, especially if you're from different backgrounds, is to select a traditional food item from your spouse's culture for everyone to enjoy at your reception. As food is often tied to religious ceremony, this is an act of spirituality that everyone can participate in..
2. Handfasting
The act of handfasting dates back centuries. It originated as a Celtic tradition where couples had their hands tied together with ribbon to represent their bond. Today, it is performed with a variety of materials but the sentiment remains the same. You and your partner have your hand bound together to symbolize the combining of your lives as a new married couple. While not specifically religious, this tradition has such beautiful history that it's a wonderful addition to any wedding ceremony.
3. Planting Something
Nature is inherently spiritual, isn't it? If you're looking to plan a spiritual but not religious wedding ceremony, focusing on nature is a perfect way to incorporate a universal spirit. Whether you're having an indoor or outdoor ceremony, there are ways to incorporate nature. If your venue doesn't want you to dig up their perfectly manicured lawn to plant something, or you're inside, no problem! Simply have a small pot and a seedling that you and your spouse can plant together and bring home with you to nurture and/or plant on your own property. You'll love watching it grow as your love does, too!
If you're looking for the perfect venue for a spiritual but not religious wedding ceremony, let PineCrest help! Contact us online or call 215-855-4113 to learn more and review our availability.