Same-sex Wedding Trends
Posted on December 4, 2015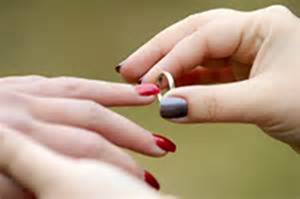 In 2015 Same-sex marriage was finally ruled as a constitutional right in the United States and to us at PineCrest Country Club that means… more weddings!
Along with a large group finally being able to get married comes new traditions and trends, so here are some things you can look forward to seeing at some of the weddings you may be going to (or planning yourself!) in 2016. And of course, we are hoping some of that planning includes booking your same-sex wedding at PineCrest Country Club.
Walking Together
One of the biggest trends with weddings for same-sex couples so far has been either walking each other down the aisle, or having two aisles—one for each lovely bride or handsome groom to make their debut down, and then meet at the alter. Many couples in general are beginning to forego being, "given away," because, though traditional, a bit dated due to its origins. Same-sex couples especially, though, are changing it up and walking together instead of picking one person to take the aisle.
Simple, Elegant DEcor
No one knows about the fight for love like the LGBT community. Marriage equality has lifted a heavy weight off the hearts of many, and now they just want to tie the knot! For Same-sex couples, the wedding is all about the marriage. Pretty décor and clothing are nice, but many couples have been waiting for this day for decades, which is why many couples are going for simple and elegant flower arrangements and decor so as not to take away from the ceremony and celebration itself. It's their day, not the centerpieces.
Local Getaways
Like we said, many LGBT couples have been together in a committed relationship for years. They've taken the trips, they've been there, they've seen that. Many same-sex couples are taking short honeymoons, or even no honeymoon, simply because they feel they don't need it. Weekend getaways to beaches, wineries, and mountains within driving distance give them a few days together to reconnect are being chosen over week long vacations to Fiji.
What's in a Name?
In traditional marriages a woman takes a man's name, but how does one decide who gives up their name when there are two grooms or two brides? Some couples are choosing to hyphenate, but this can cause confusion in records, especially with medical coverage and in the military. Many couples are simplifying this by removing this tradition from their marriage altogether. Fighting over whose name should be taken can put a damper on the marriage if neither wants to change their name. This lets couples enjoy their union as it is, without putting so much emphasis on what their driver's license says.