5 Ways to Celebrate Love at Your Anniversary Party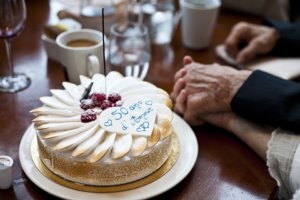 You and your spouse have met that big milestone and it is time to celebrate. Not every year demands a big anniversary party, but some do. And, when they come, finding those special ways to celebrate your love is a must. Set the scene for you and your guests by booking the perfect party venue in Montgomery County, PA. An ideal setting can help you commemorate this day in your love story.
"I Do," Again
Renewing your wedding vows at your anniversary party is a great way to honor the years and commitment that you and your spouse have enjoyed together. Somewhat of a mini-wedding, your vow renewal can be as extravagant or as simple as your hearts' desire. PineCrest Country Club is a top-notch wedding venue and will be the expert you need to renew your vows in front of family and friends.
Second First Dance
Tell your party venue in Montgomery County, PA, that you will need a dance floor because as soon as the music starts playing "your song," you and your spouse will be back on the floor, gazing lovingly in each other eyes. Just like it was yesterday, repeating the first dance you shared as a married couple can bring back all the butterflies and happy tears that you shared on your wedding day.
Say "Cheese"
Ask guests to bring a favorite photo of a time you have shared with them. These pictures can be gathered together and pinned up on a display as part of the party decor. PineCrest Country Club is happy to make these kinds of personalized accommodations for their clients.
Save Room for Dessert
When you book your party venue in Montgomery County, PA, find out if there is a baker on-site or if you will have to look to outside vendors to have a reproduction of your wedding cake created for your anniversary celebration. Whether it's the flavor, filling, and icing, or the actual design of the cake, having a "cut the cake" moment on your anniversary will take you to that sweet tradition from your wedding day.
Spread the Love
In lieu of gifts, ask guests to make a donation in honor of your wedding anniversary to you and your spouse's favorite charity. Perhaps suggest that the donation be in the amount of your anniversary – be it 20th, 30th, 40th, or 50th. Or, set a goal for how much you hope to donate as a result of your party.
However you choose to celebrate your love at your anniversary celebration, make sure you find a great party venue in Montgomery County, PA, like the PineCrest Country Club. PineCrest has everything you need to celebrate in the way that fits who you are as a couple. Call us at 215-855-4113 or contact us online to schedule a tour of our beautiful party venue.