Planning an Anniversary Party
Posted on September 1, 2017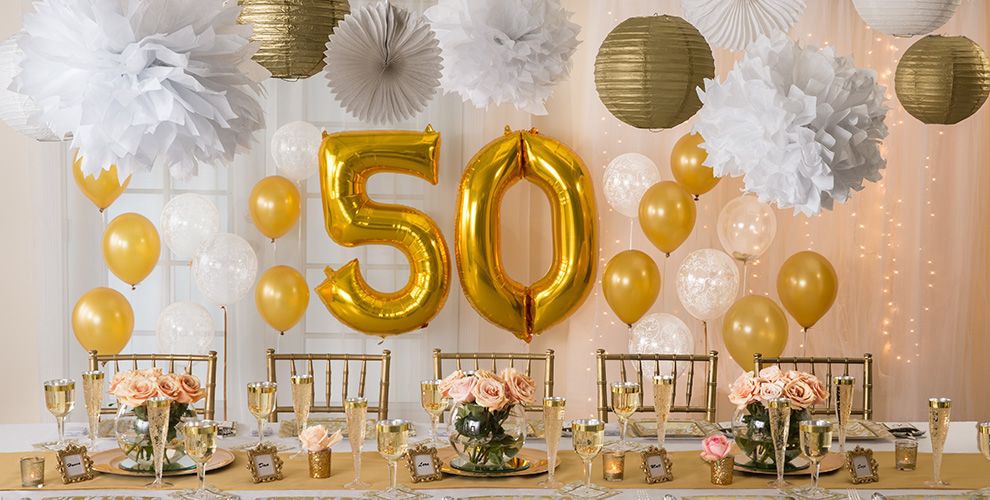 Thinking about throwing an anniversary party, but don't know where to start? Don't worry, you're not alone. While anniversary party planning may seem complicated, figuring out the steps to take makes everything a little bit easier. Here is a brief planning timeline to get the anniversary ball rolling at PineCrest Country Club, a leading Lansdale, PA, party venue.
Set A Date and Time
First thing you always need to do with any party is to figure out when you're going to throw it. For anniversary parties in particular, it is best to pick a date near the couple's actual anniversary. Make sure you set the date several months in advance so that you have ample time to plan and book your perfect venue. If you're thinking of a more formal gathering, you may also want to consider planning a time for Save the Date cards four or five months in advance. Also, aside from throwing a surprise anniversary party, individuals planning a party for others should check with the couple to make sure certain dates work best for them.
Choose an Anniversary Party Theme
Whether planning a party for yourself or for someone else, an anniversary celebration should always be light and reflective of the honored couple. Formal parties tend to be more color-based to make sure there are clean, cohesive decorations. For the more casual party, popular themes and decorations range from luau to rustic to southwest-inspired. Party themes at your Lansdale, PA, party venue, whether formal or casual, can also be built around the couple's anniversary symbol, such as paper for a first anniversary, wood for a fifth, aluminum for a 10th, and gold for a 50th. (Just so you know: There's a symbol for almost every year up until 75.)
Send Out Invitations
You want people to come, right? Once the guest list is set and the invitations are designed, anniversary party invitations should be sent out approximately six to eight weeks before the date. Formal or casual, invitations should always have an RSVP deadline so that party organizers have an idea of appropriate budgeting of funds, seats, and/or food. Another piece of information you may want to include is dress code if one is going to be enforced.
Plan Specifics
Sometimes this goes together with planning the party theme (think pigs-in-a-blanket for a luau), but keeping guests full and happy is key to a successful party. After setting your budget, consult with your wedding coordinator to plan out what is going to be best for your party. After food and drinks are laid out, the most important thing not to forget is an anniversary-themed cake to honor the special couple.
After the food is taken care of, pull out your budget for decorations and entertainment. Do you want streamers and a DJ? Centerpieces and a band? Balloons and a dance team? Whatever you choose, make sure to blend all aspects of the party theme.
Book A Photographer
After all the hard work has been put in the place and the day approaches, make sure you have a trusted photographer on hand to capture the memories of the day or evening at PineCrest Country Club, a Lansdale, PA, party venue. (Pro tip: Meet with prospective before the event to make sure their style matches the tone in which you'd like to remember the party, and to run through the event schedule so they know where to be.)
An anniversary celebration will be memorable and stress-free with a little planning on the front end. Remember, it's all about honoring the happy couple!