3 Party Planning Apps That Will Actually Save You Time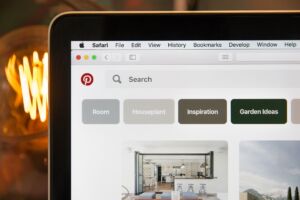 Did you recently volunteer to plan a party for your family, friends or workplace?
Then you may be regretting your decision after looking at the logistics of pulling off an event.
It seems like you're going to spend all of your free time organizing, budgeting and prepping for the party. 
Although you don't have the funds to hire a personal assistant, you can rely on the next best thing to help you during the entire planning process: party planning apps! 
Here are three party planning applications that can help you save time, find inspiration, keep you organized, and stay on budget! 
Best App For Finding Party Themes And Inspiration 
Before you begin to figure out your party or events logistics, you're going to need to pick your party's theme.
If you really want to wow your guests and guests of honor, you'll want to choose something unique and exciting. 
When you're planning a party and need inspiration, the Pinterest app is the perfect tool! 
From low-key get-togethers to full-scale birthday blowouts, you'll find loads of ideas for your decorations, menus, seating arrangements, favors, centerpieces, games, music and so much more!
Once you have your theme and ideas in mind, it's time to shift your focus on the party planning process. 
The Best Party Planning App For Small Gatherings 
Planning a smaller gathering with a few friends, coworkers or siblings may be less daunting than organizing a wedding reception. Yet, you still face many challenges – especially if you're doing all the planning by yourself. 
Find the help you need with the Party & Event Planner Lite app! 
This digital party planning assistant helps you easily:
Create various party planning lists (guest lists, task lists, cost/expense lists).

Set reminders for various party planning tasks to stay organized and meet your deadlines. 

Determine costs via an integrated calculation system. 

Estimate drink quantities based on your drink selection and number of guests. 

Post party and event progress and details on social media to keep guests informed of the latest information. 
Best of all, this app is free to use for your current and future party planning needs! 
The Ultimate Party Planning Solution For Big Events 
If you're looking for an app that helps you plan your party from initial concept to raging success, Pro Party Planner is the one for you!
Although this isn't a free app (it costs $4.99 to download it from most app stores), it's worth every penny. That's because it gives you an array of benefits that will save you time and make your party planning process so much easier.
With this all-in-one app you can:
Set budgets for your party covering the essentials (

venue rental

, catering, entertainment, etc) and efficiently manage them to avoid going over budget. 

Manage your guest list by sending invitations from the app and tracking the RSVPs and cancellations. 

Build shopping lists for party favors, decorations, guest gifts, etc. 

Create simple and easy-to-understand seating charts and venue arrangements. 

Track your progress on each part of the party planning process to ensure that nothing is forgotten or overlooked. 

Easily collaborate with others if planning a party with coworkers, friends and family.
Best of all, the app's developers are always fine-tuning and upgrading its various tools to make your party planning experience easier and more enjoyable. 
Where Can You Host Your Perfect Party? 
Using these and other free and paid apps can help make planning your next party less stressful and time-consuming. 
Plus, they may even help you save money by keeping things organized and on budget. 
Before you begin downloading your preferred party planning, we can save you some time by recommending the perfect venue for your event: PineCrest Country Club! 
With multiple indoor and outdoor rental spaces available any time of the year, PineCrest is the perfect backdrop for events and parties both intimate and extensive! 
Plus, our expert event staff is here to assist you with the logistics of your event. 
Contact us today to learn more about our pricing and availability or to schedule a tour of our multiple rental spaces!