Seven Sweet 16 Themes For The Perfect Party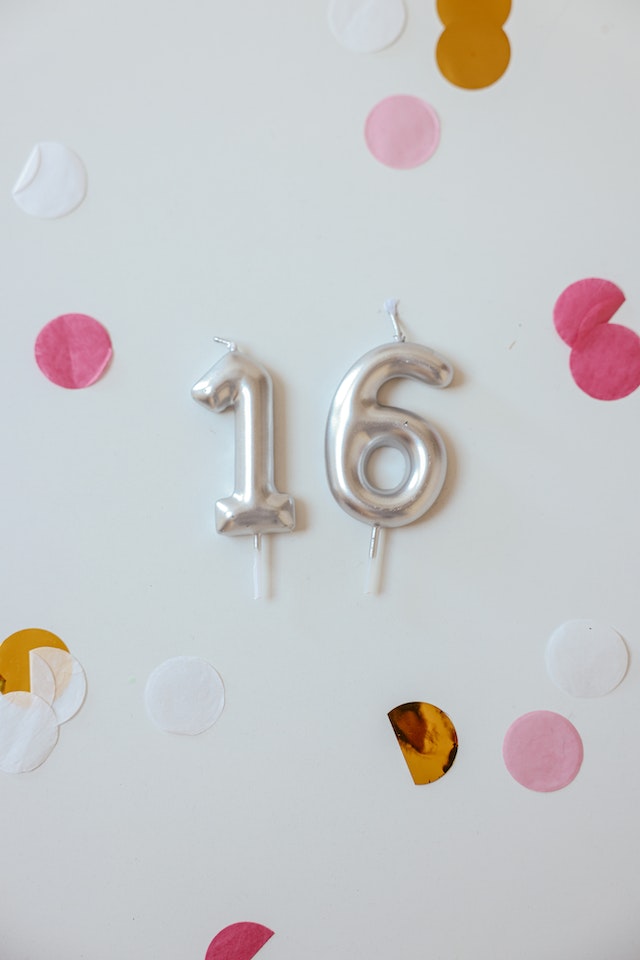 Planning a memorable Sweet 16 party for your daughter is an exciting endeavor. After all, it's a milestone event that marks her transition from childhood to adulthood. 
To make this celebration truly special, you need to choose the perfect Sweet 16 theme. Something that captures your child's personality, reflects her interests and hobbies, and makes for a more memorable event! 
By exploring a wide-range of Sweet 16 theme options, you can create an unforgettable experience. 
In this blog post, we will explore the top Sweet 16 themes that will make your daughter's party truly wonderful! 
1. Tropical Paradise Theme 
Does your daughter love trips to sandy beaches? Then transport your daughter and her friends to a tropical paradise for her Sweet 16 celebration! 
Turning your event space into a tropical oasis is pretty easy, too! 
Decorate the venue with palm trees, vibrant flowers, and colorful leis. Set up a tiki bar serving fruity mocktails and create a beachy ambiance with seashells and tropical-themed table settings. Play lively music and encourage guests to dress in their favorite Hawaiian attire.
2. Sporting Event Theme
If your daughter is a sports enthusiast, a sports-themed Sweet 16 party is bound to be a winning idea!
Choose her favorite sport as the central theme and add decorations that capture its essence such as jerseys, banners, and equipment. Create a friendly competition by organizing mini-games or setting up interactive sports simulators. 
Don't forget to include sports-themed snacks and drinks.
3. Hollywood Glam Theme
Is your daughter a star-in-the-making? Then roll out the red carpet and bring the glitz and glamor of Hollywood to her Sweet 16 party! 
Set up a mini paparazzi area at the venue's entrance to take photos of the guest of honor and her friends upon arrival. Decorate the venue with movie posters, award statues, movie-themed decorations, and a Hollywood Walk of Fame-inspired section. 
To make the event even more special (and authentic), consider having a VIP lounge area where she and her besties can mingle. 
4. Murder Mystery Theme 
If she enjoys suspense and drama, then hosting a murder mystery-themed party is a thrilling choice for her! 
Hire a team of actors to create an interactive mystery experience for your daughter and her guests. Incorporate costumes and decorations that match the chosen mystery story. 
Your daughter and her friends can immerse themselves in role-playing and work together to solve the crime. 
It's an engaging and unique theme that will keep everyone entertained throughout the entire evening! 
5. Music Festival Theme 
Does your daughter love attending concerts? Or maybe she's a member of a band that plays school events? Then a musical festival-themed party is the perfect choice for her! 
To capture the musical festival vibe, set up multiple stages or areas representing different music genres throughout the event venue. Deck out the venue with festival-inspired decorations like concert posters, multi-color LED lights, and tour shirts. Hire local bands or DJs to perform live music throughout the event and create a lively festival atmosphere.
6. Game Night Theme 
A game night extravaganza is the way to go if your daughter and her friends enjoy all kinds of gaming. 
Set up various game stations with popular board games, video games, and interactive group games. Decorate the venue with gaming-inspired decorations and provide a selection of snacks and drinks to keep the energy high throughout the night.
7. Around the World Theme 
Take your daughter and her friends on a globe-hopping adventure with an "Around the World" Sweet 16 theme. 
Decorate different areas of the venue to represent various countries or famous cities. Serve international cuisine and offer cultural activities, such as traditional dances. Encourage guests to dress in attire representing their favorite destination.
The Perfect Sweet 16 Party Venue
Now that you have a few new Sweet 16 themes to consider for your daughter's party, the next crucial step is to find the perfect place to host this special event. 
At PineCrest Country Club, conveniently located in beautiful Bucks County, PA, we offer exceptional event spaces that can accommodate your daughter's Sweet 16 party. With a range of theme options, you can create an unforgettable experience at our venue for your guests and, more importantly, your daughter. 
Contact our event coordinators today to arrange a tour of our various rental spaces!