Sweet Sixteen Party Favors Your Guests Will Keep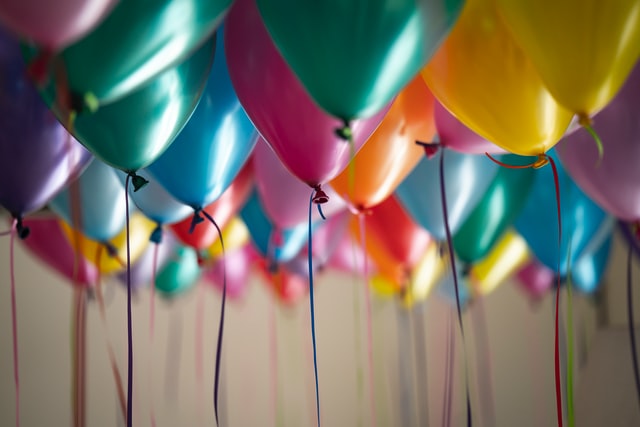 Turning 16 is a big deal for your daughter. It's the year when she can finally get her driver's license, start working a part-time job, and experience some of the responsibilities of adulthood. This very special age marks the moment when your daughter begins to leave childhood behind and mature into a fine young adult. That's cause for a very special celebration: The Sweet Sixteen Birthday Party!

When you're planning a Sweet 16 party, there are lots of things to consider: Guest list, menu, venue, and party favors. This last factor may not seem like a big deal especially if you've thrown birthday parties for your daughter. However, her Sweet 16 birthday celebration isn't like her previous birthday parties. You cannot present her friends with favor bags filled with toys, balloons and candy. She and her friends are young adults now – and the party favors should reflect this fact.

Below, we'll offer a few simple and popular Sweet 16 party favor suggestions to get your party planning gears turning.
Apparel
Customized apparel is one of the most popular categories for Sweet 16 party favors that guests can enjoy long after the celebration is over. Plus, every time your daughter or one of her friends wears these custom gifts, they'll be reminded of their friendship and the memories of this very special celebration.
The classic t-shirt is always a great choice for everyday apparel that can be worn during any season. Looking for something that guests can wear in cooler weather or for layering? Then a custom Sweet 16 hoodie may be the perfect choice. Cozy and comfy pajama sets or loungewear sets are also a great gift party idea for your daughter and her friends. And why not top off the custom attire with a Sweet 16 baseball cap?
Jewelry
If you want party favors with a more sentimental spin, jewelry makes a wonderful gift idea. Best of all, the jewelry doesn't have to be extravagant. It can be something as simple as this bracelet or this lovely heart charm. Many of these jewelry options can be customized with names and special messages to make the favors even more memorable and meaningful to your daughter and her best friends.
Accessories
Interested in party favors that are practical and a bit uncommon from the usual party favor fare? Then customized accessories may be the answer to your Sweet 16 party favor needs!
For something a little more practical yet personable, this cute charm-accented keychain makes a wonderful token of friendship and appreciation. If you'd like something simple that's full of festive fun, check out these Sweet 16 tumblers. Help her friends stay in style and always looking their best with this handy make-up bag.
Now that you have some great party favor ideas on your list, it's time to find the best venue to host your special event. PineCrest Country Club has multiple indoor and outdoor event spaces that are perfect for Sweet Sixteen parties. And our expert staff can help you plan your event, customize your menu and ensure that your daughter's party is the stuff dreams are made of!
Contact us today to set up an appointment with our Sweet 16 party planning experts!