5 Tips for a Successful Masquerade Party
If you're searching for masquerade party venues, then read on. Throwing or hosting a party is always fun. But there's something to be said about an elaborate, over-the-top party; one that shows all your guests that not only are you the best party planner there is, but that you're willing to pull out all the stops. One such example is the masquerade party. Here, five tips to help you plan a dazzling soiree that will leave you the talk of the town.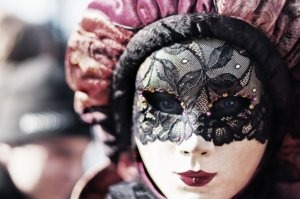 Send invitations
And no, we aren't talking about social media or digital invites. Send the real thing in the mail. The invitation is how you set the tone for the party, and a paper one—whether you have them professionally done or get crafty and do it yourself—sends the message that you're serious about your theme.
Make costumes mandatory
Sure, the idea for a masquerade is to get everyone to wear a mask for the night. The more extravagant the better. But take it a step further and ask that everyone wear their finest. You don't have to mandate ball gowns and tuxedos, but at least consider cocktail dresses and blazers. Let the guests have fun getting all gussied up for the night.
Decorate to the nines
Bear in mind, there is such thing as too much, but do be sure to tend to the important things. If you have dimmers, lower the light level to set a calming party vibe. Adorn the walls with elaborate masks that align with the theme. Drape tablecloths over all the surfaces in the party space. (If you're doing a color theme, make sure to coordinate.) And even consider wrapping banisters with ribbon to transform your place into a bit of a fantasy world.
Plan an upscale menu
Alright, so you don't have to dish out foie gras and escargot, but maybe skip the chips and dip. Instead, go for something a little more opulent, like cheese spreads, bruschetta, stuffed mushrooms, tea sandwiches, and crudités (which is just fancy talk for veggies). For drinks, serve what you know your guests will want to drink, but ditch the plastic red cups for something a little nicer. For good measure, pop open some bubbly (champagne or sparkling cider) to pass around for a toast. Ideal masquerade party venues will have excellent suggestions on a signature cocktail, too!
Curate an appropriate playlist
Consider leaving behind the current top 100 songs and instead play something more befitting the theme. Classical music can really help set the tone. Plus, the idea is for people to be mingling and engaging with each other; calming music like this is in line with the masquerade theme, and it reaffirms that this is a classy cocktail, not a raucous rager.
So, there you have it. Five things to keep in mind when meeting with masquerade party venues. Now, to pick a date and write out a guest list.