Masquerade Party Ideas and Tips
Are you planning a splendid masquerade party?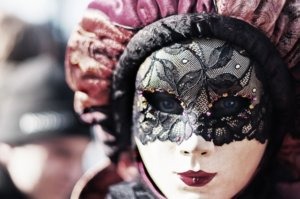 As a go-to destination for elegant soirées in the Philadelphia area, we understand the importance of creating a memorable experience. 
Whether it's your first time hosting a masquerade party or you're a seasoned pro, our team is here to provide you with a helpful guide on how to make your special event a resounding success.
Unmask the Magic of Masquerade Parties
Masquerade parties, known for their blend of mystery and sophistication, are a popular event choice for those seeking something a bit more extraordinary and enchanting. 
The allure of these gatherings lies in the masked anonymity, the dazzling costumes, and the air of intrigue that pervades the night.
Here are a few of the factors you'll need to focus on to make your masquerade party one for the ages: 
1. Themed Decor that Dazzles and Delights
Transforming your chosen venue into a masquerade wonderland requires careful attention to detail. 
Incorporate opulent decor, such as rich, dark colors, ornate masks, and candelabras. Draping fabrics and twinkling lights will add a touch of magic to the ambiance.
2. Set the Mood with the Right Lighting 
Create a sense of mystery by using dimmed, warm lighting that enhances and complements the atmosphere. Candles are the perfect accessory for setting the right mood for a masquerade party.
Illuminate your venue in a way that makes the masks and costumes even more captivating.
3. Elevate the Experience with Entertainment 
To create an unforgettable experience, consider hiring live musicians, dancers, or a DJ to set the tone for the night. 
Performances that resonate with the masquerade theme, such as classical music, ballroom dancing or even more contemporary ambient sounds, add to the overall charm of the event.
4. Hosts Games and Contests
Engage your guests with masquerade-themed games and contests. "Best Mask" or "Best Costume" competitions can be a great way to encourage guests to engage with others and elevate their experience. 
5. Serve Exquisite Cuisine 
Offer your guests a delectable menu tailored to your event. 
Delight your guests with a gastronomic journey that matches the sophistication of your masquerade party. Think about a menu filled with hors d'oeuvres, decadent desserts, and signature cocktails.
6. Choose the Perfect Venue
Selecting the right venue is the foundation of a remarkable masquerade party. 
At PineCrest Country Club, we offer several captivating settings that can provide the ideal backdrop for your event. The timeless elegance of our venue and event spaces will transport your guests to a world of opulence and extravagance.
Masquerade Party Attire – What to Wear
Undoubtedly, one of the most crucial aspects of a masquerade party is the attire. 
Guests often wonder, "What should I wear to a masquerade party?" 
Let's take a closer look at masquerade fashion:
1. Masks Make the Person 
The mask is the centerpiece of any masquerade outfit. 
Encourage your guests to embrace creativity and choose masks that reflect their personalities or match the theme or color scheme of your event. From ornate Venetian masks to minimalist designs, there's a wide variety to pick from. 
2. Elegant Attire Please
For ladies, a flowing, elegant gown is a classic choice for a masquerade party. Opt for dresses with intricate details, lace, and rich colors.
Gentlemen should opt for formal suits or tuxedos that align with the theme. 
No matter what choice is made, the key is to blend sophistication with a touch of mystery.
3. Amaze with Accessories
Accessories can elevate any masquerade outfit — especially when it comes to masquerade party attire. 
Think about incorporating gloves, capes, and canes to add an extra touch of drama. 
Encourage your guests to accessorize according to their mask and outfit choices.
4. The Grand Reveal
A masquerade party is not complete without the grand unmasking. 
Create a moment of anticipation and intrigue as your guests remove their masks. The surprise and excitement on their faces will be priceless.
Make Your Masquerade Party Memorable at PineCrest
Masquerade parties at PineCrest Country Club offer an enchanting and elegant experience that your guests will cherish forever. 
From our indoor and outdoor event spaces to the menu, and every magical detail in between, we are committed to making your party an extraordinary success.
Your masquerade party awaits – let the enchantment begin at PineCrest Country Club.