How to Throw the Perfect Fall Bridal Shower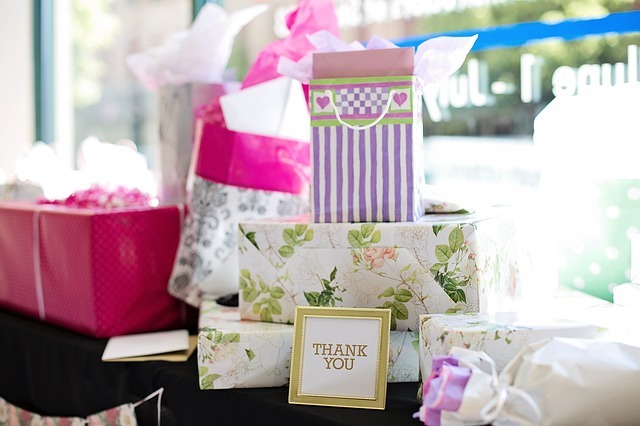 There's something special about fall. The bright greens of summer morph into lovely hues of gold and orange. The air is more crisp and cool. And while we can still enjoy the outdoors, the comfort of the indoors beckons us when the sun sets. The season exudes those cozy, warm and comfortable feelings. And so should a fall bridal shower!
If you're surprising a family member or friend, and need some extra special fall bridal shower ideas, you'll find lots of great suggestions below!
1. Invitations
One of the best ways to set the tone for the day's events is with a decorative invitation. For fall bridal showers, the right invitations will put the invited guests in the perfect mood as soon as they open the envelope. Invitations featuring illustrations and colors of fall floral arrangements, seasonal motifs and autumnal imagery capture the vibe of the event. If the bridal shower has a clever theme such as "We Autumn Throw Her a Bridal Shower", "Fall in Love", or "We Got Wind of a Bridal Shower", be sure to make it the focal point of the invitation.
2. Decorations
Make this fall bridal shower something extra special with decorations that capture the spirit of the season – and the bride-to-be's personality. Instead of guests placing their gifts on a table, turn a rustic cart into a seasonally appropriate gift station. Instead of traditional garland strewn, string dried, colorful corn cobs throughout the hall. Cut the tops off of several pumpkins, remove the seeds and fill with wildflowers to create sensational centerpieces. Hang bright red apples (or faux apples) from tree branches to create a wonderful backdrop for photos. And for the guest of honor's gifting seat, decorate a wicker porch seat with leaves and a faux sheepskin throw!
3. Food & Drink
One of the biggest challenges of planning a fall bridal shower is putting together the perfect menu. The fall season is rich with many wonderful flavors and aromas, it's hard to settle on which ones to include! Since fall weather is a tad chiller, a nice warm apple cider accented by cinnamon sticks is always a fine choice. If guests crave cocktails, a tasty ginger and pear bourbon creation or a pumpkin pie martini will do the trick.
Instead of finger sandwiches and salads, enjoy savory fall harvest-inspired flatbreads. Mix it up with grilled apples and bacon, and butternut squash, goat cheese and maple syrup varieties. And for dessert, there's always Dutch apple cake, apple cider, cinnamon and pumpkin donuts, and caramel apples with an array of decadent chocolate toppings.
If you're hosting a fall bridal shower but don't have enough room to accommodate all of the guests, we can help! At Pinecrest Country Club, you'll not only have multiple rental spaces to choose from, our party planners will also assist you to make sure your event is a success! Enjoy indoor and outdoor venues, customizable menus and the assistance of our expertly trained staff. To see our currently available options or to schedule a tour, contact us today!