How to Throw the Perfect Fall Bridal Shower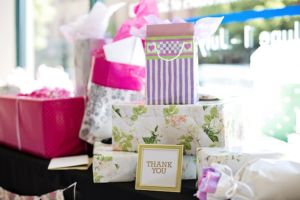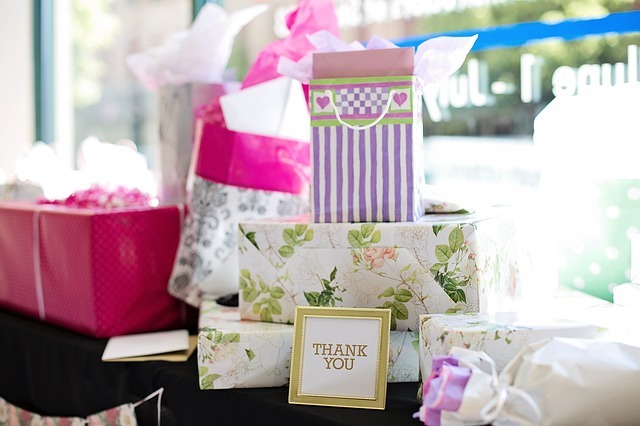 At PineCrest Country Club, we understand that every bridal shower is a unique celebration.
So when it comes to hosting the perfect fall bridal shower, we've got you covered. 
Our exquisite outdoor and indoor event spaces, surrounded by the natural beauty of autumn, provide the ideal backdrop for an unforgettable gathering. 
In this helpful fall bridal shower ideas guide, we'll walk you through the essential elements to throw the perfect fall shower that will leave your guests raving — and make your event stand out from the rest.
Choosing Your Date and Theme
Selecting the right date for your fall bridal shower is the first crucial step. 
The fall season offers a wealth of inspiration, from the vibrant foliage to the crisp air to cozy indoor settings. At PineCrest, we recommend considering early to mid-fall for your event when the weather is still pleasant.
When it comes to themes, embrace the beauty of the season. 
You can opt for a rustic, harvest-inspired theme with warm earthy tones, pumpkins, and hay bales as decorations. Or, go with a more elegant approach that includes a sophisticated autumnal color palette featuring deep reds, golds, and rich burgundies.
Set the Tone with Your Invitations 
Your invitations are the first glimpse of what your fall bridal shower will be like. 
Customize them to match your chosen theme and colors. Consider including fall motifs like leaves, acorns or pumpkins. If the bride-to-be loves Halloween, choose invitations that reflect her passion for the spooky season.
No matter which fall-inspired invitation you choose, be sure to include all of the pertinent details:
Who the bridal shower is for

Date and time

Location of the bridal shower

Contact information for RSVPs and Regrets 

A link to the online bridal registry 
Also, make sure you mail your invitations between 4-6 weeks prior to the bridal shower.
Set the Scene with Fall-Inspired Decor
Enhance the fall atmosphere of your indoor or outdoor event space with carefully chosen decor elements. 
Consider using mason jars with candles, mini pumpkins and autumnal floral arrangements as centerpieces. For a seasonally appropriate gift station, choose an old-fashioned apple cart or a hay-strewn tractor wagon. 
The key is to create a warm and inviting ambiance that captures the essence of fall. If you're hosting the event outdoors, then nature can help take care of this for you! 
Set the Table with Delectable Fall Flavors
There are so many sweet and savory flavors found in the fall. And your job is to figure out which ones you want to incorporate into your bridal shower menu. 
For the main course, opt for something a bit lighter but still seasonally appropriate. Choose a fall salad with roasted fruits and vegetables. 
Fall weather gets a bit more brisk especially as it approaches the start of winter. Serve the guests lots of warm comforting food such as butternut squash soup and hot beverages. Hot apple pie with a side of apple cider flavored with cinnamon sticks is a lovely dessert combination. 
If you're not sure what the culinary aspect of your fall bridal shower should be, the party planning experts at PineCrest Country Club can help. Our team is well-versed in creating menus that embrace the flavors of the season. 
Set the Vibe with Fun Fall-Themed Activities
To keep your guests entertained, plan some fall-themed activities. 
You can set up a caramel apple station, organize a pumpkin decorating contest, or even hire a live acoustic band to serenade the guests with soothing melodies that complement the autumnal atmosphere. 
Express Your Gratitude with Fall Favors and Keepsakes
Show your appreciation to your guests with thoughtful fall-themed favors. 
Consider personalized items like engraved wooden coasters, candles in autumn scents or mini jars of locally sourced honey or jams. 
Capture the Memories with Professional Photography 
Don't forget to capture the beautiful moments of your fall bridal shower. 
The changing leaves and picturesque scenery at PineCrest provide a stunning backdrop for photographs that will be cherished forever. 
Pick the Perfect Venue for Your Fall Bridal Shower 
Choosing the right venue for your fall bridal shower is incredibly important. The right setting ensures that your guest of honor and all of the guests enjoy every moment of this joyous occasion. 
PineCrest Country Club is the epitome of fall charm. Our indoor and outdoor event spaces offer stunning views of the changing foliage, providing a natural decor that's hard to replicate. The warm and inviting ambiance of our venue sets the stage for an unforgettable celebration.
Whether you prefer an outdoor setting or an elegant indoor space with large windows showcasing the fall panorama, PineCrest has the perfect spot for your bridal shower.
Contact us today to start planning an event that will leave a lasting impression on your guests!