Bar and Bat Mitzvah Planning Checklist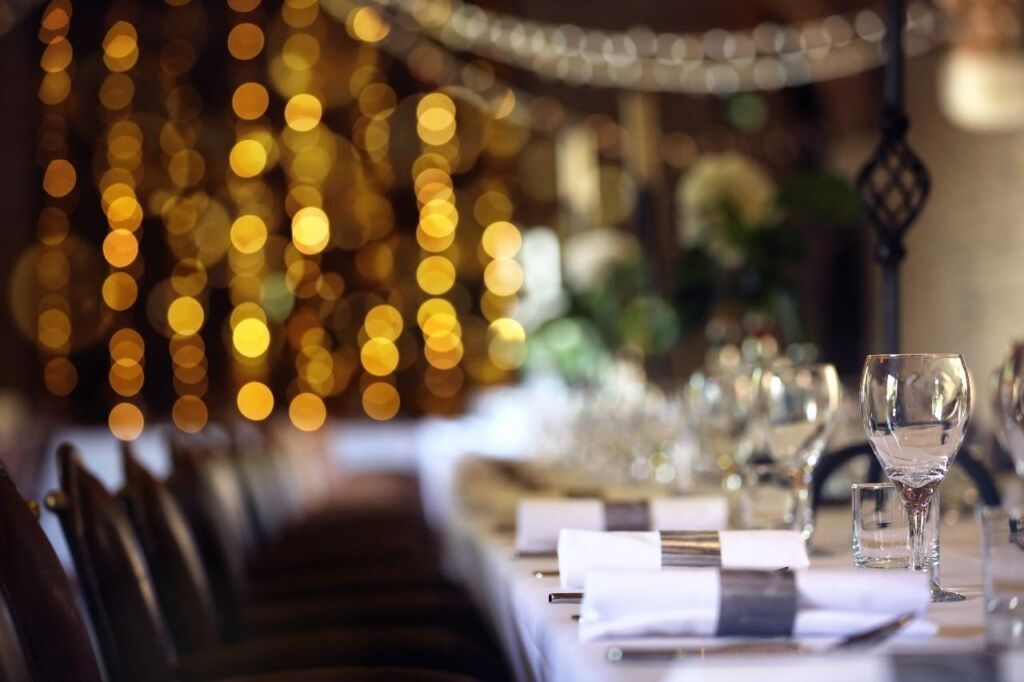 Will your child be celebrating their Bar or Bat Mitzvah soon? If so, then planning for their coming of age ceremony is top of mind. Yet, you may not know where to start – or even how to start planning! 
That's ok! PineCrest is here to help you with our Bar and Bat Mitzvah planning checklist! 
Below, we'll offer you a few important tips to help you start planning the perfect Bar or Bat Mitzvah for your son or daughter. 
Bar and Bat Mitzvah Planning Tip #1: It's Never Too Early To Start Planning! 
Are you currently thinking "My child's only 11. I've got plenty of time left to plan!" 
Don't fall into that trap. Time flies and the next thing you know, their ceremony is mere months away – and you'll have to scramble! 
Planning a Bar or Bat Mitzvah is a very involved process. So starting a year or two before the big day is actually a really good idea. You can start with the initial planning details such as:
Pick a date (that way you ensure you'll have your preferred party venue booked and reserved)

Determine your budget (which will help with the next step)

Create an initial guest list (bear in mind that this list will be updated several times before the party)

Research, tour, select and reserve a venue for your party
Once you have these essential details confirmed and in place well before your child's big day, you'll avoid missing out on your preferred date and venue location. 
Bar and Bat Mitzvah Planning Tip #2: Start Getting More Specific 
After you've laid the foundation for your party, it's time to start thinking about the specific details of the event. 
Approximately a year before your Bar or Bat Mitzvah is the perfect time to take following steps in the planning process:
Collaborate with your child to choose a theme for the party. This will help you later when you start to think about decorations and entertainment ideas and options. Helpful Hint: You don't want to select a theme when your child is too young as their tastes and preferences will change as they approach Bar or Bat Mitzvah age.  

Prepare the menu based on your child's favorite foods and desserts (and other dishes that may appeal to adult guests). Be sure to consider any food allergy or special dietary needs your guests may have when you're preparing your menu. 

Choose a caterer (if your venue does not offer catering/food service) that specializes in the dishes that comprise your menu.

Research and hire a photographer and videographer  to document every moment of the event. 

Take another look at your initial guest list and adjust accordingly.
Not long after you check these items off your list, it'll be time to focus on the next steps in your planning process.  
Bar and Bat Mitzvah Planning Tip #3: Saving the Date and Choosing Entertainment 
The date's selected. The venue is booked. The theme is chosen and the menu is in place with the caterer. 
Now it's time to alert your guests and then focus on the day's entertainment:
Send "Save The Date" cards to everyone on your guest list. It's best to deliver these notices about eight months before the Bar or Bat Mitzvah so your guests can put that day on their calendars. 

Research and hire a DJ or band who can not only play your child's favorite tunes, but also have their friends and family filling up the dance floor

Decide if your son or daughter's party requires different rental options for entertainment such as photobooths, video games, glam bars or karaoke. 
As the big day approaches, you'll have less things to check off your list – but you'll also have less time to take care of the remaining responsibilities. 
Bar and Bat Mitzvah Planning Tip #4: Lessons and Attire 
Six months before the ceremony and party is the ideal time to begging checking the following important items off of your list:
Hiring a tutor is an incredibly important part of ensuring that your child has a memorable Bar or Bat Mitzvah. While all of the previous steps have focused on the party, it's important to pause and remember the real reasons for this momentous occasion. A tutor ensures that your child is truly prepared for their ceremony. And when your child is prepared, then you can breathe a bit easier and everyone can enjoy the day. 

Along with purchasing a new suit or dress for your child, it's also important to purchase a tallit for your child, too 

Decide on the special gift you wish to give your child and purchase it to avoid delays or disappointments. 
Bar and Bat Mitzvah Planning Tip #5: The Remaining Responsibilities
Good news! Your checklist is almost complete! '
About three months before the Bar or Bat Mitzvah, you should be able to start checking off the remaining items on your list, including: 
Review your guest list one more time before you…

Mail your invitations.
Now you're down to the last things on your list. About a month before the event, you can:
Finalize your guest list based on responses.

Finalize your menu for the day. 

Create a seating chart. 

Create an itinerary for the party. 
Whew! That's a lot of stuff to do to prepare for the perfect Bar or Bat Mitzvah! 
If you're worried about having to do all of this stuff on your own, help is available. 
The staff at PineCrest Country Club would love to work with you to ensure that your son or daughter's big day is super special. 
With inside and outside venue options available, we'll work with you to find your perfect room, create the perfect menu, and offer suggestions for some of the most popular photographers, DJs, and vendors who can help you make your event a treasured memory! 
Contact us today to take a tour of our event spaces or speak with our event specialists about hosting your Bar or Bat Mitzvah party at PineCrest!