Celebrating Milestones: How PineCrest Country Club Can Make Your Event Extra Special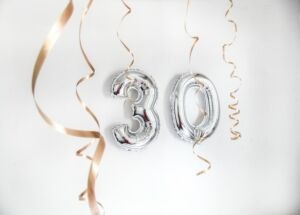 Celebrating milestones with family and friends is a wonderful way to recognize the most meaningful events in your life. Whether it's a wedding, an anniversary, a special birthday, or a bar/bat mitzvah, marking these significant events is an essential part of life. 
However, finding the perfect place to host your milestone event can be a bit of a challenge. You want to find a venue that can accommodate your guests, suit your entertainment needs, work with caterers, photographers and other vendors, and fit your budget. 
Luckily, PineCrest Country Club checks all of those boxes! 
Located in the heart of Montgomery County, PA (a popular suburban community near Philadelphia), PineCrest Country Club is an elegant and picturesque venue that offers multiple indoor and outdoor event spaces that meet your specific milestone celebration needs! 
Here are just a few of the many milestone events that PineCrest hosts in our various spaces! 
Wedding Ceremonies and Receptions
Your wedding day is one of the most significant milestones in your life. At PineCrest Country Club, you can celebrate your special day in comfort and style. 
Our popular venue features several spaces that can easily accommodate wedding parties of various sizes. From small, intimate affairs with your close friends and family members to large-scale celebrations with numerous guests, a band and a grand dining experience, you'll enjoy yourself in one of our appropriate rental spaces. 
Choose from our spacious ballroom (an extremely popular option for traditional and contemporary Indian weddings), covered outdoor deck or one of several banquet rooms to make your new special memories. 
Best of all, our event supervisors are ready to assist you with determining which space and wedding package suits your specific needs and style preferences. 
Anniversary Parties 
Anniversaries are another important milestone many of our clients celebrate at PineCrest. 
Whether it's your crystal, silver or golden anniversary, our spaces and staff will work with you to ensure that your special occasion is just as wonderful and memorable as your wedding day! 
From casual celebrations that feature cocktails and light fare to formal affairs with dinner and dancing, our venues are the perfect place to commemorate your milestone anniversary! 
Birthdays 
Sure, most birthday parties can be celebrated at home with a few folks, some gifts and a bit of cake and ice cream for everyone. But those milestone birthdays deserve something that's bigger, bolder and more memorable! 
From quinceañeras and sweet sixteens to twenty-first birthday bashes and middle-age milestones all the way up to 100 year celebrations, PineCrest has the most sensational spaces for these big birthday events! 
Whether you're planning a special birthday party for a child, spouse, parent or yourself, we can help you every step of the way from finalizing the dinner menu to decorating the event space to make your milestone birthday party a huge success! 
Bar and Bat Mitzvahs 
The point of life when a child becomes an adult is perhaps the most significant event for members of the Jewish faith. Such a monumental moment in life should be celebrated to the fullest extent. 
At PineCrest, we specialize in hosting bar and bat mitzvahs of all sizes. Each of our available event rental spaces is ideal for gathering family and friends to celebrate this major achievement in a young person's life. Our grand ballroom is the perfect space if you're planning a day filled with games, entertainment and other surprises, while our banquet rooms are sized right for more formal or casual celebrations. 
During the spring, summer and fall, you can host your child's bar or bat mitzvah outside on our spacious covered deck surrounded by our gorgeous scenery! 
Make Your Milestone Event More Memorable 
In addition to the events listed above, our event spaces are also perfect for an array of other milestone celebrations, including graduations, christenings, retirements, and so much more. 
Whichever milestone you're celebrating, you and your guests will remember it for years to come when you host it at PineCrest Country Club. With our diverse range of rental spaces and skilled organizers and staff, you'll enjoy the perfect setting for your special occasion. 
Contact us today to take a tour of our available spaces or to speak with one of our event planners to learn more about how we can help make your milestone event one for the ages!